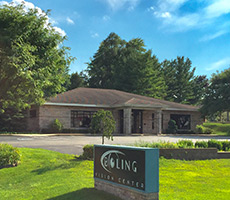 17900 Ireland Rd.
South Bend, IN 46614
(574) 291-9280Get Directions
Hours:
Monday
9:00 AM – 5:00 PM (Optical Only)
Tuesday
7:30 AM – 5:00 PM
Wednesday
7:30 AM-5:00 PM
Thursday
7:30 AM – 6:00 PM
Friday
Closed
Saturday
Closed
Sunday
Closed

---
Eye Doctors and Ophthalmologists in South Bend
The team of optometrists and ophthalmologists at our South Bend office give you a wide variety of eye care options. From something simple like a general exam or treatment for macular degeneration, we have the eye doctors to cover your eye care needs. With a staff of ophthalmologists, you can come to us for your LASIK eye surgery and cataract surgery needs. Our team of eye doctors also offer you eye care treatment for such things like corneal diseases, dry eye disease, glaucoma care, pediatric eye care as well as aesthetic services. With an eye care center right in South Bend, we are the best choice for your eye care needs. Our optometrists and ophthalmologists give you a welcoming environment and individualized care until the very last day of your recovery. We are proud to offer the South Bend areas a professional team of eye doctors that can meet all of your needs.
---
Doctors at our South Bend Office