Boling Vision Center strives to make LASIK affordable for every patient. We help our potential patients explore payment solutions for their procedure. There should be nothing standing between you and the health of your eyes. As one of the nation's most recognized vision care centers in South Bend, Elkhart and Goshen, we understand that.

Financing For LASIK
Boling Vision Centers offers several payment plans to help make laser vision correction affordable for almost everyone. Credit lines with flexible terms may be available to cover the cost of the procedure. This easy finance plan allows you to customize your account by selecting the amount you need and your repayment terms. When you apply for financing, you usually have a decision in a matter of minutes.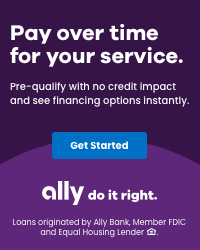 Insurance
Vision benefits vary from one health insurance plan to the next. Some plans may have an arrangement with Boling Vision Center that could substantially reduce your cost for laser vision correction. We will be happy to work with you to determine how your plan could help and how much you could save.
Tax Benefits
While LASIK can be deemed elective and not covered by insurance, it may be tax deductible depending on your filing status. Please consult your accountant. Many patients choose to use their tax refund to pay for LASIK, an investment that can last a lifetime.
Credit Cards
Many patients opt to pay for their procedure using a personal credit card. This may be a good option, especially if you have a card that carries a low interest rate, offers points or other rewards.
Flexible Spending Accounts For LASIK
Many employers or insurance providers offer flexible spending accounts, health spending accounts or health reimbursement arrangements to help offset medical expenses. The accounts may allow you to set aside pre-tax income for procedures like LASIK. Ask your employer or insurance provider about deducting pre-tax dollars from your paycheck for potential savings on your laser vision correction procedure.
---