Restore Clear Vision with Lifestyle Lenses
Unlike cataract surgery from a generation ago, the cataract procedures performed today experience amazing outcomes! At Boling Vision Center, we use a no-needle, no-stitch, no-patch procedure that takes between 10-20 minutes to complete and is performed in the comfort of our on-site, private, ophthalmic-specific surgery center.
Since our goal is to provide you with the best overall quality of vision possible, we must together determine which lens implant is best for your lifestyle. To determine the lens selection that is right for you, our cataract team will review your measurements with you and then discuss your visual goals and potential for your post-cataract vision.
View Video
Although patients that undergo cataract removal with the basic insurance-issued lenses see well, many patients may still require glasses to see well in the distance and will definitely require reading glasses to see up close. For patients who want more out of their post-cataract vision, there are several lens options that are available today to consider prior to your day of surgery!
Are You A Candidate For Cataract Surgery?
Toric IOLs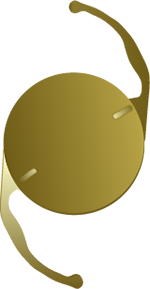 Approximately one in three patients that undergo cataract surgery will have significant astigmatism, which may cause blurry vision at all distances even after cataract removal. Astigmatism occurs when the cornea, the front clear surface of the eye, is more oblong and football-shaped instead of round like a basketball.
If you have significant astigmatism and wish to see well in the distance without spectacle dependence, a toric lens implant might be best for you. In many cases, a toric lens can significantly reduce or possibly even eliminate the need for glasses to see well in the distance.
For patients with mild astigmatism, your Boling Vision Center surgeon may also elect to perform a limbal relaxing incision (LRI) which is very precise and effective. This method generally allows you to see well in the distance without spectacle correction as well.
Depending on your measurements, you and your surgeon will together determine the best astigmatism-correction method for you.
Lifestyle Lenses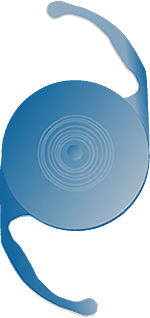 For patients that want the greatest amount of spectacle freedom following cataract removal, a lifestyle lens may be a fantastic option for you. These lenses are designed to allow you to see at near, intermediate, and in the distance with little to no dependence on reading glasses or bifocals.
One multifocal IOL in particular, the AcrySof® IQ ReSTOR® lens, has multiple zones that respond to the way light is focused in your eye at various distances. The center of the lens is optimized for near vision and gradually tapers to the outer edges, which are optimized for distance vision. This lens acts similarly to glasses with bifocals. Patients that receive the ReSTOR® IOL can do most things most of the time without glasses. However, they still may require reading glasses for extremely fine print, such as reading the text on the back of a medicine bottle or reading a dinner menu in a dimly lit restaurant. Some patients may notice glare or halos around lights with the ReSTOR lens; however, these side effects tend to diminish over time as your eye heals.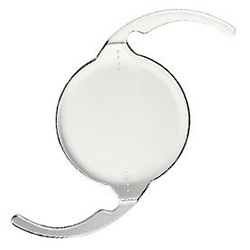 Boling Vision Center is thrilled to be one of the first practices in Indiana to offer the TECNIS Symfony® lens implant. This unique lens sets a new standard and is in a class of its own, categorized as an extended range of vision IOL. Unlike traditional multifocal IOLs, the Symfony lens provides you with more of a natural reading ability after cataract surgery. This is accomplished through the use of multiple power rings embedded in the lens which create an elongated focus spectrum. This design also reduces side effects for you, such as glare and halos, while driving at night. This amazing technology allows patients who undergo cataract removal to significantly reduce, and possibly even eliminate, the need for reading glasses or bifocals following the procedure. Although you may need readers for extremely fine print from time to time, patients who choose the Symfony lens will be able to do most things most of the time without glasses!
If you feel that a lifestyle lens is the right choice for you and you have moderate to severe astigmatism, both of these fantastic lens options come in a toric version as well! The AcrySof® IQ ReSTOR® Toric lens and the TECNIS Symfony® Toric lens are both designed to clear your vision of cataracts and provide you with a full range of vision while also correcting your astigmatism in the process!
Cataract surgery with an advanced technology lens is a one-time investment that can permanently correct your vision for a lifetime. Let our cataract doctors discuss the benefits of Lifestyle Lenses with you today!
---
Find Out if Cataract Surgery is Right For You
Schedule your cataract consultation online today, or call (800) 283-8393