Free LASIK Consultations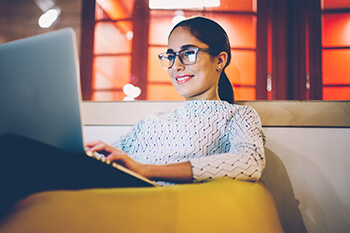 No obligation. That's the first thing we want you to know about our free LASIK consultations in Elkhart, Goshen and Notre Dame. Boling Vision Center offers free consultations to ensure your eyes are healthy enough for LASIK and to answer all of the questions you have about how the procedure is done, our success rates and our surgeons' experience. If you are a candidate for LASIK it will be completely up to you to decide if and when to have this life-changing procedure.
General LASIK Requirements
LASIK candidates must be at least 18 years of age with eyes that have developed and matured properly. You must also have had stable vision for at least one year.
Certain conditions may disqualify you for LASIK such as:
Eye infection or injuries occurring in the past year
Autoimmune disorders
History of herpes infections in the eye
Scarring on or around the cornea
Pregnant or nursing
Dry eye syndrome
We will make sure you fully understand the minimal risks associated with LASIK and help you set realistic expectations for the outcome of your procedure.
---