A New Way To Reduce Intraocular Pressure
For patients that have been diagnosed with glaucoma and are now preparing for cataract surgery, iStent® may be an option to help reduce intraocular pressure.
The iStent® is a tiny implant that is inserted into the eye during cataract surgery. This implant helps patients with glaucoma manage their intraocular pressure by creating a permanent bypass through the primary blockage site.
This implant is covered by Medicare and most private insurance companies.
Advantages Of iStent®
Works continually to improve the natural flow of fluid in your eyes
Improves the eye's natural outflow to safely lower the intraocular pressure
Following surgery, most patients are able to maintain normal eye pressure
Smallest Implant in the World is FDA-Approved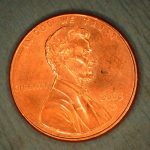 The iStent® is the first Micro-Invasive Glaucoma Surgery (MIGS) device approved by the FDA for the treatment of glaucoma. The iStent® is considered to be the world's smallest medical device that can be implanted into the human body.
Combining Cataract & Glaucoma Surgery Into One Procedure
The iStent® procedure is performed during cataract surgery, while the patient is under local anesthesia. This is considered a minimally invasive, outpatient procedure. The cataract removal will be performed first, followed by the iStent® implant being inserted into the eye.
Following surgery, patients are prescribed antibiotic and anti-inflammatory eye drops. A follow-up appointment at Boling Vision Center will be scheduled for the day after surgery. It is recommended to refrain from physical activity and things that could increase the pressure in the eye following surgery.
Schedule An Exam Today
If you are currently being treated for glaucoma and have recently been diagnosed with a cataract, contact Boling Vision Center in Elkhart, Goshen, Notre Dame, or South Bend today.
Schedule your appointment online today or call 800-283-8393
---